MonkeyFinger Vines Yoyo String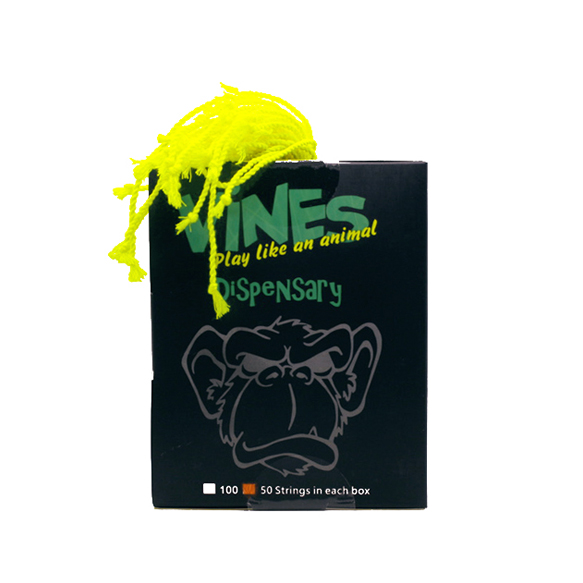 MonkeyFinger Vines Yoyo String
MonkeyFinger Vines are the finest bulk strings available, they are 100% polyester, are super soft and long lasting. The colors are super bright and MonkeyFinger Vines are 120 cm long which should do the job for most yoyo players.

MonkeyFinger Vines 50 packs come in a super convenient box, which you can remove one string at a time, and saves you the time and hassle of dealing with a huge mess of string.

MonkeyFinger Vines also come in packs of 10.